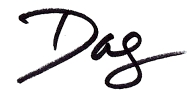 website development
I started doing web developement for clients in 2005 after teaching children how to write websites with straight HTML code for many years.

From early 2009 until end of March 2018, I shared a business with my husband, Phil.
Through Deep Code Consulting, I did website development. Go to deep-code.com to learn about my website projects and read testimonials.
As of April 2018, I am focusing on teaching pottery.
I continue to maintain a few low maintenance sites with current clients.
basic rate
• $90/hr., invoiced monthly
discount options
• prepaid: $75/hr.
Payment received any time before work is started.

• quick-pay: $80/hr.
Payment received within 24 hrs. of small job completion.
An email with total time worked is sent for each job.
consulting agreement
If you would like to be a client, please ask for this as it needs to be signed before we get started, and updated annually.
payment options
• send a check
• use your credit card (speak to me for how to share info securely)
---
contents property of Debra A. Griffin ©1981-2018
no images on this site may be used without permission