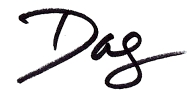 private lessons
student work
visual art menu
contact
Studio Together!
student photos and some testimonials
Jennifer with her finished pieces. She came during the summer of 2016, making 5 nice dishes; the grey ones remind me of stones.

"I loved my time working with Deb at her studio. She is a wonderful teacher and I was amazed at the pottery that I created in such a short time. It was the perfect escape from my daily grind - rewarding and peaceful."
- Jennifer


---
Brooke and Emma, their finished pieces. These 14 year olds came for 5 classes during the summer and fall of 2016, making 3 nice pieces each.

more student work here
---
Jane and Deirdre
friends for many years, started lessons in Nov. 2016

"Deirdre and I both have fun working with Debra. She knows her stuff!
We're looking forward to learning more about
using the pottery wheel and getting into glazing!"
- Jane
---
Ellen started classes in March 2016

"I've loved pottery my entire life and have always wanted to take lessons. I've finally found some time to pursue this dream.

"Debra is an intuitive and patient teacher, who tailors her style to the students objectives. My objective is not to make a few pots but to learn the skill of throwing on the wheel...really learn it. So my classes tend to run a bit slow due to my desire to understand what I'm doing, why and then if the outcome was as expected..
.so I ask a lot of questions. I approach it as a problem (undeveloped skill) that needs to be solved.

"Debra has taught me enough of the basics to feel confident enough to get my own wheel and continue to solve the problem...practice, practice, practice some more.

"What you also get when you work with Debra is the practical side of pottery; how to work smart, safe and ecologically. All important lessons one doesn't consider when you think about making pottery, but just as important as the skill itself if you want to have your own studio. I'm very lucky to have found Deb's studio!" -Ellen
---





Olga with cutest ever hedgehog salt shaker!
Sept. 2014

Olga's set of plates inspired by trip to Utah.












"Deb's showcase pieces are a huge inspiration. She is the best at providing productive instructions and nurturing creative spirits at the same time. Debra is a generous teacher.
I see she gets happiness from sharing her knowledge, experience, and useful tools.
The studio breathes inspiration at all times." -Olga



---
Boston Arts Academy

One morning near the end of Jan. 2016, I volunteered to help high school students trying out the pottery wheel for the first time, during their week of special classes called "Intersession."

I helped the teacher, Steve, work with students working on 4 wheels at a time.
The picture is of the students and their work made by the end of that week.
This is what Steve wrote me afterwards:

"Thanks so much for being with us last week. I can't tell you how great it was to have another hand on deck! Students made some great work during the week and having so many have their first attempt at the wheel with you surely helped."
---
Alicia and Vin

Alicia brought boyfriend Vin to pottery classes for some creative dates starting in May 2016.
---
Neema


Neema started classes in March 2016.
She has taken pottery classes before so
she was able to be inventive with her technique
from the first class.






---
"Sisters" Kathy and Sarah

Big Sister Kathy brought her Little Sister Sarah (11 yrs. old) to pottery classes.
They started classes in Feb. 2016.
---
April and Michael

Michael brought April to a pottery class as a surprise date for Valentine's Day 2016. After this first experience, they came again to trim and throw some more.
---
Heidi

"My first time doing pottery. Had so much fun. Was a great experience."


Heidi was pleasantly surprised to receive a gift certificate from her sons in December 2015 for 5 classes! (She continued after the gift portion was used up.)

She started classes in Jan. 2016.
---
Carina, Vanitha and Theresa

"Friday am pottery with Debra was a lot of fun!  Learning to use the wheel to create art was really cool.  Debra is a perfectionist who teaches the correct techniques and the result is something you are happy to bring home!" - Theresa B.


"I always wanted to do pottery in this country (I'm from Argentina), and then I found Debra's studio. I enjoy Debra's class because she explains in detail everything you have to know and more.

"I loved to see my pieces finished. I didn't expect to see the amazing colors on it. I enjoyed so much going to your classes to learn pottery. Now and in the future, I'll start to value more each piece of ceramic because it is not an easy thing to do by hand, it requires techniques, practice and time. Thanks Debra!" - Carina

These three ladies came together for five classes in 2015.
The pottery they made is below their pictures.
---
Shannon and Abbie, age 14

"We loved Debra's flexible teaching style and how quickly we learned from her. She was a great teacher, had an awesome personality, and was really easy to talk to. The workspace was nice and organized, making us feel welcome to come and work on our pots. We would recommend taking Debra's pottery classes, as they are a great experience!" -Abbie G. & Shannon F.

These young ladies came for 4 classes in August 2015 and glazed during a later class.
| | | | |
| --- | --- | --- | --- |
| Abbie's dishes | | | Shannon's dishes |
---

Nate, age 11

Nate did his "senior" project on pottery (2015) and was excited to be able to work on a wheel...something he had wanted to do for years!
"Debra lets me experiment a lot, and that's how I learn the most.
The classes are really small, so you get a lot of individual attention." -Nate

"Nate has learned a huge amount about pottery during his time with Debra. He's rightfully proud of what he's created there, and his joy at lesson times is palpable." -Nate's mother



---
Emily, age 10

"I had control but Deb helped me figure out ideas and decide if they were doable or not. I got to be creative with glazing and every time I came, there was a new activity or technique Deb would teach me!" -Emily

Emily came with Andrea every 2 weeks for 9 months, 2014-15.
Andrea
(at top in right photo below)

"I love the combination of learning something new, expanding my creativity, spending quality time with friends and family and the focus and centered-ness Deb's classes provide!" -Andrea
Lauren and Britni glazing (left), Andrea and Lauren throwing pots (right)...from spring/summer 2014.
---
Shoba

"I thoroughly enjoy your class and I think you are a fantastic teacher!

"I really like exploring clay. I am so grateful to have had a little exposure - I've always wanted to work with clay but have never plunged in. You allowed me that space and time. :-) " -Shoba

Pictured are Shoba's first pieces! She took 6 classes in 2014 before she had to stop due to time conflicts.





---
Mary (came with children Talia and Aidan, summer 2013)

"I was thrilled to learn a new artistic skill alongside my kids Talia (13) and Aidan (11). So often I am dropping kids off to do classes and practices, and I do my own thing at other times. I am grateful to Deb for offering such a unique opportunity to create with my kids.

"To begin each class Deb taught all three of us a carefully planned lesson then effortlessly worked with us separately and according to our individual needs during the rest of our session. We learned a ton because it was just the three of us sharing her attention. Not only did we learn way more than we would have in a more traditional larger class, there was an immediate comfort and intimacy working as a family with Deb.

"The atmosphere she creates in her studio is bright, colorful and stimulating. Deb's passion for working with clay really shines!" -Mary





Talia, age 13

"Deb always helped and encouraged me when I needed it. And I loved doing pottery!" -Talia
Aidan, age 11

"Deb gives clear instructions on how to do all the steps. It's very fun. I especially loved throwing...and decorating my bowl was freeing." -Aidan




see more student work
see Debra's pottery
see the process page including videos!
contact me if you are interested
---
Photo notes:
all professional shots including black and whites, Tonya, Olga, and Ira by Patrick Rogers ©2013


contents property of Debra A. Griffin ©2017
no images on this site may be used without permission